Spend your summer working with college aged peers, having fun and making a difference in the lives of children ages 5-14.



Each summer caring, creative and enthusiastic individuals come to Willoway from all over the world. With more than 70 college age counselors from Metro Detroit and the United Kingdom, Willoway counselors, waterfront and specialty staffs combine to create the best summer ever.

If you looking for a fun summer job that makes a difference, Willoway could be for you.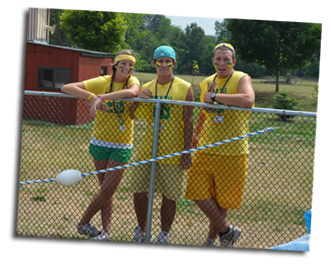 Willoway's team is selected for its warmth, maturity, ability, and enthusiasm. Counselors come from all educational backgrounds (camp jobs are not just for education majors). We hold extensive pre-camp training sessions to fully acquaint the staff with Willoway's philosophy and our concern for campers. We are proud that each successive year of operation has brought on increasing percentage of staff back to Willoway. This is indeed a compliment.
If you have any questions, please feel free to email us or call 248-932-2123

Please Note: Camp staff rides the camp vehicles from our central bus departure point in Farmington Hills to pick up and return the campers to their homes daily. That said, counselors should reside in the West Bloomfield, Farmington Hills, Bloomfield, Birmingham, Novi, Northville, Walled Lake and surrounding areas.
Additionally, we review completed applications on a rolling basis. Factors considered include educational experience, experience working with children, skills and interest. Additionally, we consider counselor candidates up to our staffing capacity. Following our review of your application and references, and should we have a summer position available, we will be in touch to discuss what we believe will be the "best summer ever"!
---
---