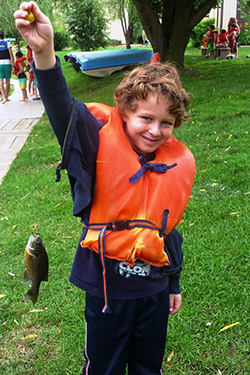 Choosing the right camp is one of the most important decisions you will make as a parent. Since 1969, Willoway Day Camp has provided summer experiences to last a lifetime. Willoway is located north of Pontiac Trail on Old Plank Road. On these 16 acres, we offer the best summer ever for our campers, boys and girls ages 5 to 14, many of whom are second generation Willoway families.
From our two swimming pools, built especially for children, to our pond & lakesite, our animal farm, nature trail, low ropes-initiative challenge course, "ga-ga-ga" courts, athletic fields, tennis courts, go-kart track, basketball courts, baseball diamonds, archery range and more, Willoway is the place to be.
Indoor facilities complement our comprehensive outdoor campus and include arts and crafts, photography, gym, climbing wall, dining hall, arena, indoor sports and activity areas, performing arts facilities, photography labs – both digital and traditional, along with lots of places to discover, explore and have fun.
Our program, with fantastic facilities, mature staff and varied activities, is designed with fun and excitement in mind, while giving your child the ingredients for new dimensions of personal growth and creativity. We look forward to answering any questions you may have regarding our location, program, staff and facilities.
We are dedicated to excellence. Our mature staff of college students and teachers is extensively trained and our program is dynamic and carefully designed. Age appropriate activities, leadership and creative opportunities abound. As an American Camp Association (ACA) accredited camp, with more than 45 years of private camping experience, we take great pride in providing the best summer ever.