Door to Door & Express Shuttle Transportation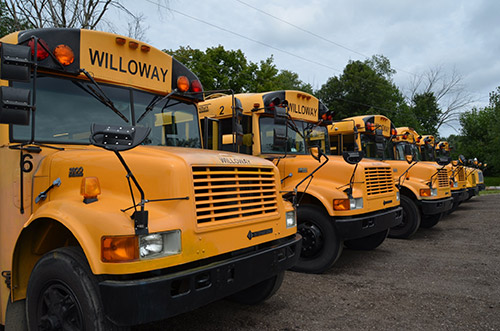 The camp day begins and ends on our Willoway buses and vans. A safe and fun ride is in store for our campers aboard our own Willoway vehicles staffed by professional drivers and bus counselors. Games, singing, spirit and fun are the watchwords—and campers look forward to the ride.
Choose from free door to door transportation or non-stop express shuttle service from specific locations, including Birmingham-Bloomfield-Franklin (14 Mile & Telegraph) and two West Bloomfield locations: Lone Pine & Orchard Lake and Pontiac Trail & Haggerty.
If selecting door to door pick up, our camp vehicle will arrive at your home on the first day of the session between approximately 8:25-9:15. Please watch for the vehicle and send your child out to meet the counselor as we arrive, so others will not be kept waiting. Your child will return home between 4:00 and 5:00.
Express Shuttles depart at approximately 9am and return at 4:15 pm. Please see the Parents' Guide to Willoway for more information.